RANGE OF SERVICES OFFERED
Housekeeping
 Daily Office Cleaning
 Wash Room Services
 Home Care
 Service Apartment
 Apartment Common Area Cleaning
 Industrial Cleaning
Property
 MEP Services
 Security Services
 Building Maintenance
 Pest Control Services
 Landscaping
Office Support
 Payroll Management
 Office & Mailing Services
 Front Office Management
 Pantry Services
Catering
 Club Operation
 Industrial Catering
 Guest House Management
 Health Care Catering
 Cafeteria Services
HOUSEKEEPING SERVICE
Wash Room Services
  Dust ceiling fans, wall ornaments
  Dust air vents & baseboards
  Remove lime, soap, mildew from Grout & Corners
  Clean glass shower doors inside & outside
  Mirrors & chrome fixtures cleaned & shined
  Scrub/disinfect & dry sinks
  Scrub and disinfect toilet both inside & outside
  Vacuum rugs & return when floor is dry
  Empty trash & replace bag
  Clean tissue holder & towel racks
  Vacuum & scrub/disinfect floor, including corners
Service Apartment
  Bed Making
  Rest Room Cleaning
  Floor Cleaning
  Cobweb Removal
  Glass Cleaning
  Kitchen Services
  F&B Services
  Laundry Services
  Front Office Management
  Gardening
  Common Area Cleaning
PROPERTY SERVICES
Property Services and managing a property from A to Z requires time, overview and control. Often, time and resources are wasted because tasks are delegated to a range of different suppliers and partners, who rarely have the complete overview nor think in terms of coordination and rationalization of tasks.
Akash Property Services can provide of a long list of services that contribute to optimizing the value of a company's property service budget. We offer anything from staircase cleaning and lawn mowing to technical -or craftsman services.
Building Maintenance and Pest Control Services
  Staircase & Corridor cleaning
  Lift Operators
  Wastage Removal
  Common Area Cleaning
  Glass Cleaning
  Swimming pool Maintenance
  Anti Cockroach Treatment
  Anti Termite Treatment
  General Disinfestations
  Mosquito Control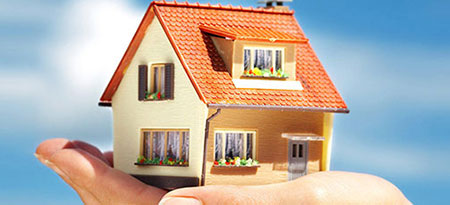 MEP Services
Akash is a professional outsourcing Mechanical, Electrical & Plumbing firm and leading services provider of mechanical, electrical and plumbing design engineering and MEP consulting engineers in India. We specializes in modern MEP Services for equally fresh and reconstruction projects in a wide range of commercial, residential and institutional buildings.
OFFICE SUPPORT SERVICES
Payroll Management
Akash first began offering centralized payroll services. To meet the global payroll services needs of our clients, Unicare responded by offering a comprehensive, centralized Payroll Services and Payroll Processing Outsourcing solution, which is now part of the Business Process Outsourcing corporate.
We successfully implement solutions within the pharmaceutical, manufacturing, financial, insurance, chemical, and transportation industries. It is our philosophy to provide best-in-class support to each client and the workers they recruit. Some of the benefits Unicare offers include:
  Single point of contact
  Standardized on-boarding and off-boarding
  Uniform orientation, compensation, and benefit administration
  Consistent administration of order placement, fulfillment, and management
  Expense administration and management
  Per diem compliance administration and management
  Pre-employment testing
  Flexible invoicing
  Access to electronic funds transfer (EFT) and electronic data interchange (EDI)
  Administration and compliance with wage and hour laws
  Flexible payroll methods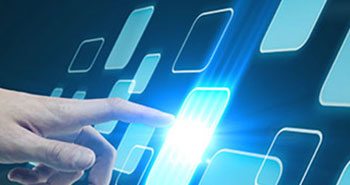 We are dedicated to providing you with a cost effective, customized, turnkey solution that will accelerate change without disruption, create sustainable value, increase stakeholder satisfaction, and generate a platform for business growth and expansion.
CATERING SERVICES
Kitchen Cleaning
Akash offers professional kitchen cleaning services to the Metro Cities; we are an established company that offers quality and reliable service at affordable prices. From washing floors to cleaning light fixtures, our fully trained professionals are prepared to exceed your expectations.
Our Kitchen Cleaning Services Include:
  Cleaning Appliances, Counters, Cabinets, Tables and Chairs
  Cleaning range top, drip pans and hood
  Cleaning exterior and top of refrigerator
  Vacuuming and/or washing floors and rugs
Commercial Club / Restaurant Managements
  Front Office Management
  Kitchen Management
  Food &Beverage Services
  Conference Services
  Events & Food Festival